High Roller Blackjack
Play High Stakes Blackjack Online
Blackjack is one of the most popular games in the casino and it is a favorite of VIP players and high rollers. This game is especially popular among advanced players because it is one of the only games where you could actually beat the house edge. This page in particular is mostly for gamblers who are looking for some high stakes blackjack at online casinos.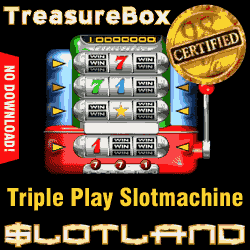 CasinoMax $1000 signup bonus - free $100 for every single multiple of $1000 deposited - Mobile Casino - Accepts US Players and Credit Card Deposits.
The game of blackjack uses a single standard deck of cards or multiple decks. A player is normally dealt two cards facing up while the dealer has a card facing up and a card facing down (hole card). The objective of the game is to score 21 points and beating the dealer without going over a 21 score. A natural blackjack is getting the highest score possible with the first two cards that you are dealt, which would be an ace and a ten card of any suit.
Note that in this game, the face cards are counted as ten points. If a player goes over 21 points, it is known as a "bust" and the player automatically loses. This same rule also applies to the dealer as well and usually the dealer must keep hitting or drawing cards up to 17 points before standing. These typical rules vary according to the variation of blackjack that is being played as there are over 40 different types of games that can be played by the high rollers.
VIP High Limit Blackjack Table Casinos
We all know that Las Vegas, Atlantic City and a few other major land based casinos only offer high limit blackjack games. Online casinos usually have lots of blackjack games but the limits are too low for some like myself. Normally the minimum bet is $1 and the maximum bet can be between $200 and $500. These table maximums are usually about the same value as the Las Vegas VIP blackjack tables! You will quickly find that not many online sites offer much better odds.
There is one place online that has been known to be the secret place for VIP high rollers to gamble at. It is called the Cherry Jackpot and it is an exclusive casino suite. VIP Lounge offers many variations of high roller blackjack and signing up at this casino is by invitation only, for VIP members. The brand of this company is known as jackpot factory, which owns a few very high end internet casinos. Normally players have to play blackjack at these regular casinos for awhile before receiving an invitation. Although many high stakes players just ask and they'll gladly let you enter.
The high limit blackjack tables here have been known to have minimum bets of $100 or more and maximum bets of $5000 to even $25,000 per hand of online blackjack. There is no other place like this for online blackjack which is why I highly recommend it for VIP quality players. Also note that this casino is customizable for each player so you can set the limits however you like.
Slots Capital and Black Diamond Casino are a few of their high-end brands and they are offering $4000 and $8000 welcome bonuses for new blackjack players. All of these places have hundreds of games powered by secure and fair technology, both of which are extremely reputable names in the industry to ensure fair gaming and high security for your personal information. The games they offer have amazing graphics and smooth game play with excellent customer support. These are definitely high roller material.